DMHA and Phenibut
On April 10, 2019, the FDA issued 12 warning letters to companies whose dietary supplement products are in violation of the law.
The FDA issued 9 warning letters to companies whose products are marketed as dietary supplements and labeled to contain DMHA. DMHA has been found in numerous dietary supplement products, often marketed for sports performance and weight loss. The FDA has determined that DMHA is either a "new dietary ingredient" for which the FDA has not received the required New Dietary Ingredient notification or that it is an unsafe food additive. The FDA considers dietary supplements containing DMHA to be adulterated.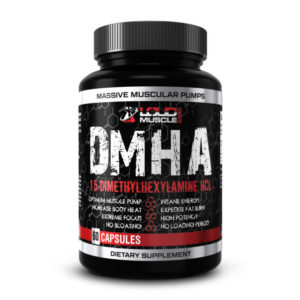 DMHA is also known as:
1,5-Dimethylhexylamine
1,5-DMHA
2-amino-5-methylheptane
2-amino-6-methylheptane
2-aminoisoheptane
2-Heptylamine, 6-methyl-
2-Isooctyl amine
2-Metil-6-amino-eptano
6-Amino-2-methylheptane
Amidrine
Octodrine
Vaporpac
The FDA also issued 3 warning letters to companies whose products are marketed as dietary supplements and labeled to contain phenibut. Phenibut has been found in products labeled as dietary supplements, sometimes marketed for uses such as a sleep aid. Phenibut does not meet the definition of a dietary ingredient Under the Federal Food, Drug, and Cosmetic Act (FD&C Act). Products labeled as dietary supplements that list phenibut as a dietary ingredient are misbranded.
Phenibut is also known as:
fenibut
phenigam
PhGaba
Phenigamma
Phenygam
4-Amino-3-phenylbutanoic acid
β-(aminomethyl)benzenepropanoic acid
beta-(Aminomethyl)hydrocinnamic acid
β-phenyl-γ-aminobutyric acid
The companies have 15 business days from the date of receipt of the letter to communicate to the agency the specific steps they will take to bring their products into compliance with the law. The warning letters also caution the companies that the FDA may take enforcement action without further notice if they do not immediately cease distribution of the products.
A reaffirmed commitment to traditional advisory and enforcement actions, such as warning letters, in combination with the newly launched rapid-response tool, the Dietary Supplement Ingredient Advisory List, are integral parts of the FDA's overall effort to strengthen the agency's regulation and oversight of dietary supplements. We continue to look for ways to modernize our approach to protecting consumers from misbranded, unsafe, or otherwise unlawful dietary supplements.